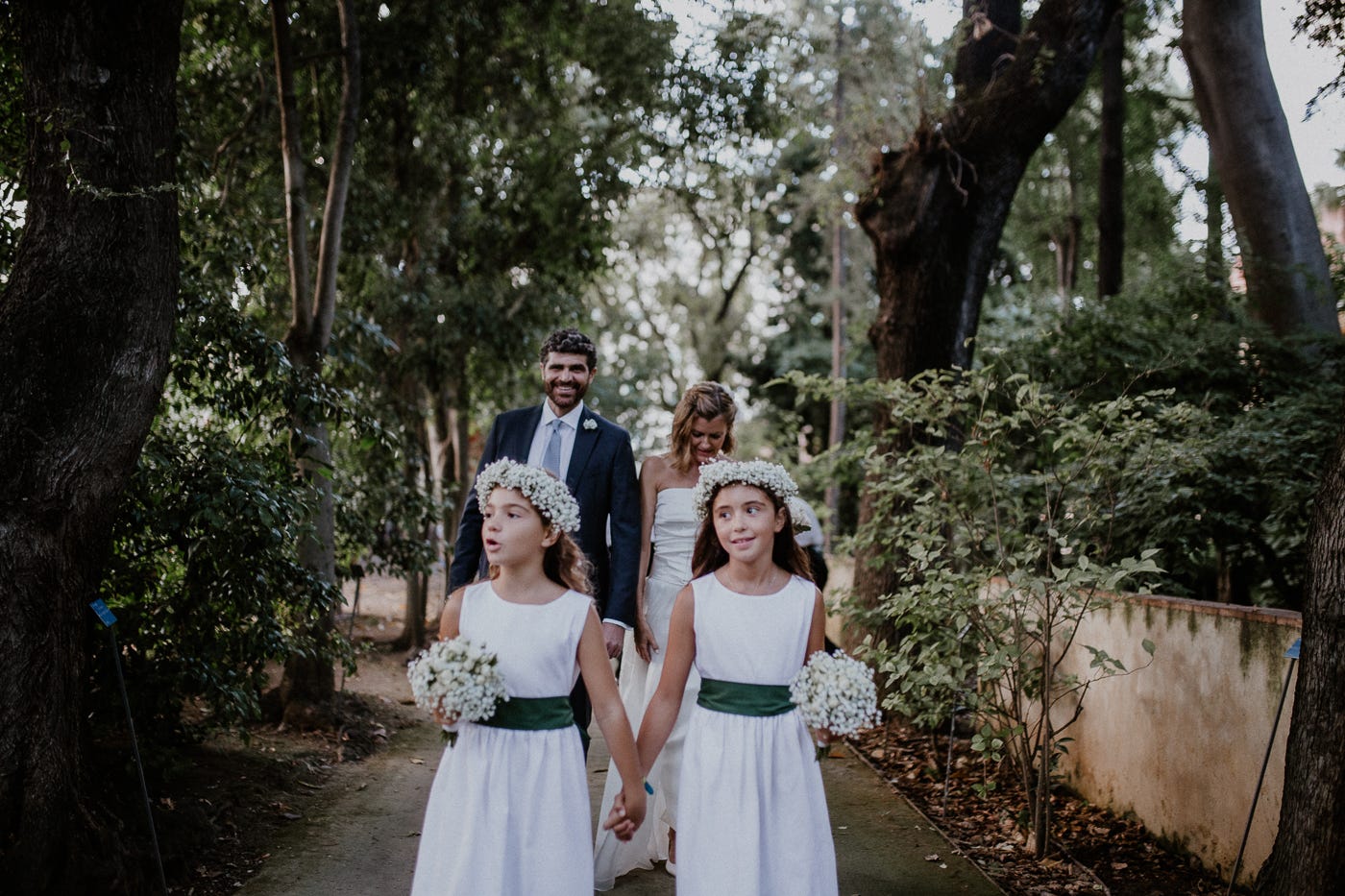 Natural, emotional, magic
Your wedding photography service in Italy.
Useful information, working method and who I'am
Wedding day moments
Lets start creating your story!

What you find here are the phases of a full wedding day/10 hours. But if you have specific needs, we can create your perfect package!


At the bride and groom's place about two hours before the ceremony. Intimate images, make-up and hair stilling backstage, photos with friends or close relatives.
For religious ceremony, we follow the celebrant's rules and the photographers stop during the homily. At the end of ceremony the throwing of rice is a great photographically moment.
This is your first moment as husband and wife. Before the wedding day, we decide together the timing and location for these pictures. The choice is also based on the time and light conditions. The photographer will give indications and all the useful details for this photos.
Whether it's lunch or dinner time the photographer will follow the natural developments of event. The details of the venue, room, favors and flowers are not overlooked. Everything the couple has imagined for months and will be able to remember thanks to the photos.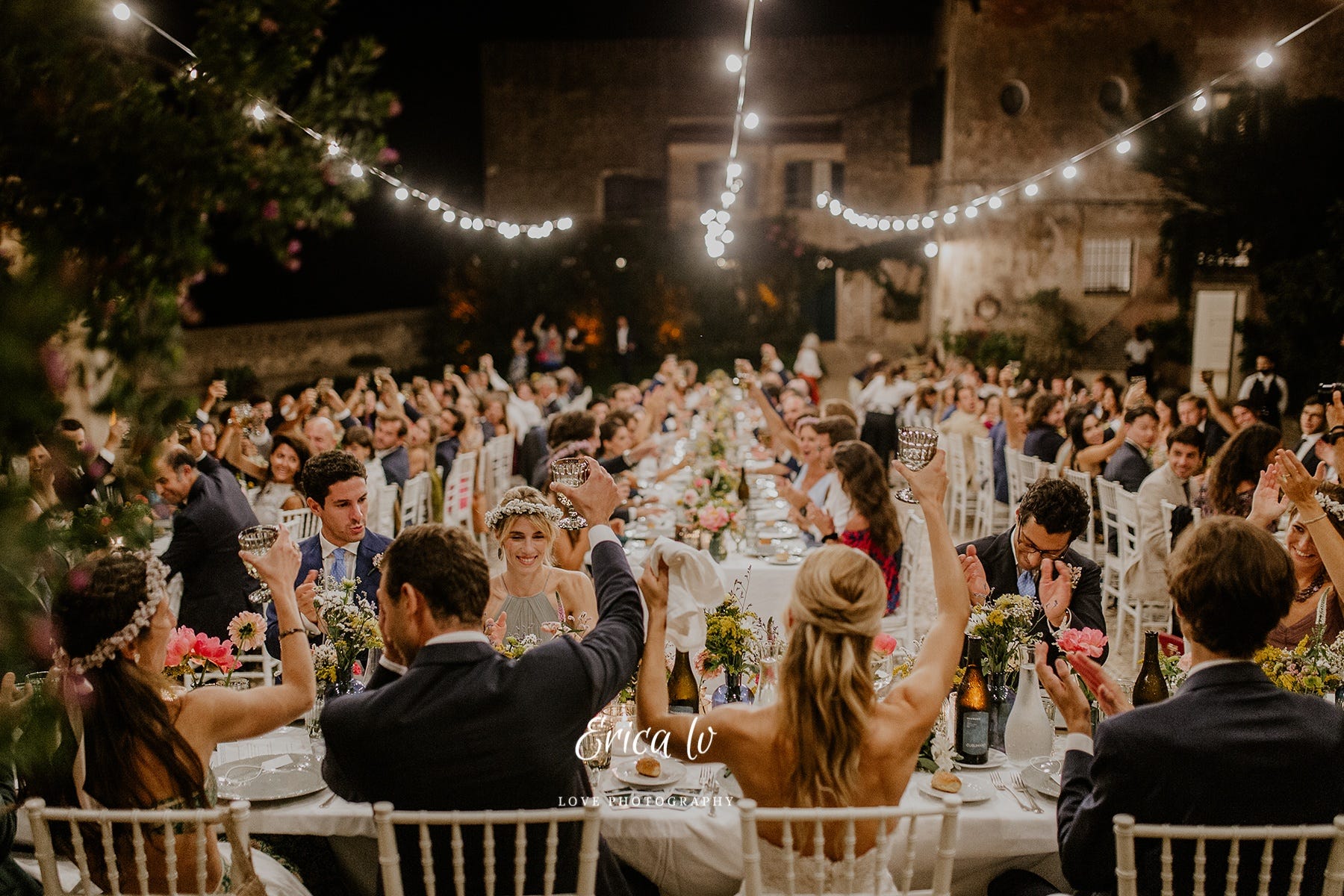 Working method
The team moves discreetly, trying to be almost invisible. The photographer Erica La venuta, look to capture real moments and emotions.
She is interested in telling the couple in tune with their desires and with delicacy.
Even during the couple sessions, a discreet approach typical of Northern European photography is sought, but with a romantic touch and special attention to location and colors.

Architecture, landscapes and light are the elements that characterize most the photographic style.
As a professional photographer EricaLa Venuta is a member of ANFM - National Association of Wedding Photographers - a prestigious association that guarantees the professionalism and quality of the associated members, according to the statute and the code of ethics of the association.
This is a further guarantee in favor of the couple and the photographic service in general.
Price list
Destination wedding in Italy - 10 hours
Each package includes:
All day coverage - starting before the ceremony to the speeches, first dance and beyond
Between 300 and 600 processed and perfected images
Pre-wedding consultations to run through your day
Beautiful cloud-based system to view and share images with family and friends.
Large, high-resolution image files with full and unrestricted usage rights
•
Travel expenses are not included and will be defined depending on location and days.
Essential
10 hours of photography coverage
N. 2 Professional photographer
Wood USB containing your fully edited wedding photos in Hight Resolution ready for your print
A secure online gallery

Print NOT included


€ 2.100
Exclusive
10 hours of photography coverage
N. 2 Professional photographer
Wood USB containing your fully edited wedding photos Hight Resolution
A secure online gallery
36 page wedding album, made in Italy
€ 2.500
The Album
I make albums that are meant to last for many years; That can be easily browsed by our friends and relatives or by our children. So the wedding albums I provide is an extremely versatile book and made in Italy. Simple and elegant at the same time.
You can personalise your albums by deciding the colour scheme as well as material type. You also get a wooden USB that contains all your chosen edited photos in high resolution and is accompanied with an online gallery.
Who I am
Graduated in Communication and Mass Media, I worked for years in the press office and editorial staff. This has influenced my way of telling stories and always listening to the other.
Today I am the mother of a four year old girl and I am a professional photographer.
I have always been a dreamer and a lover of travels in places and emotions. I believe in new projects and in the creative energy of dreams.
For me marriage is not a simple event. I like to know the story behind it.
When I shoot I think about the things that the couple will be able to find and remember only through the photos. And I imagine the amazement in reviewing that day over time.

Each story is exclusive and each tale is unique.


I never accept two marriages at the same time again. I am always present and available for couples, always putting the best in my work.

Erica La Venuta